Board Meetings are open to everyone.  Please refer to the Branch Calendar for specific dates and times.
General meetings
Calendar of Branch Activities for 2018-2019 can be viewed HERE.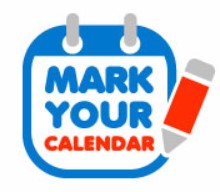 Branch Programs and Activities are Focused on
Rights at Risk – Time for Action!
September 8, 2018:  EDUCATION / TITLE IX:  Challenges and Opportunities
October 13, 2018:  MIDTERMS MATTER!  Get Informed!  Get Out the Vote!
November 10, 2018:  WOMEN OF THE MILITARY
December 1, 2018:  ANNUAL HOLIDAY SOCIAL and NEW MEMBERS WELCOME – Celebrate Friendship and Giving – 6:00 p.m. (Location TBA)
January 12, 2019:  WOMEN AND MONEY – 10 am to noon, Carlsbad City Library , Gowland Meeting Room, 1775 Dove Lane, Carlsbad
January 26, 2019:  Annual INTER-BRANCH COUNCIL (IBC) LUNCHEON 11 am to 2 pm Handlery Hotel San Diego
February 9, 2019:  Dialogue on DIVERSITY Tea
March 16, 2019:  WOMEN'S HISTORY MONTH $25 – Monies to support Tech Trek – Joint AAUW  – COV, Del Mar-Leucadia, Fallbrook Branch Meeting, First Presbyterian Church – 2001 S El Camino, Oceanside
April 13, 2019:  PUBLIC POLICY:  Issues at the Forefront
May 4, 2019:   STEM/Tech Trek Celebration (2-4 PM, Ballroom B)
June 8, 2019:   Installation, Recognition, and College Scholarships
Most meetings are held on the second Saturday of the month from 10 a.m. – Noon in the Encinitas Community Center unless otherwise noted. All events are open to the public.  Refreshments are served.