Board Meetings are open to everyone and are scheduled for 8:30 – 9:30 prior to the Programs each month, usually the 2nd Saturday.  Please refer to the Branch Calendar for specific dates and times.
General meetings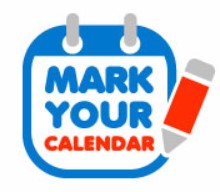 Monthly Branch Meetings and Programs will be held  virtually until further notice on the second Saturday of the month 10:00 am – noon
2020 – 2021 AAUW Monthly Program Schedule
September 12:         Celebrating Suffrage, Telling Our Stories, sharing stories from the She-roes in our own families.
October 10:            Exercising our Vote! unbiased, non-partisan Pros and Cons on both State and local measures presented by the League of Women Voters with our guests, the Fallbrook branch of AAUW.
November 14:          Leaders for the Future, a panel discussion by Vista Councilwoman Corinna Contreras, North County Immigration Task Force member Tazheen Nizam, and CSU San Marcos Assistant Director for Civic Learning Rochelle Smarr, young local leaders, on what their route to public service was, and what their vision is.
December 12:        Celebrating our Present, Looking to the New Year, an end of the year sharing of our successes and challenges in getting through ten months of the pandemic, what we've learned (new hobbies and talents developed), how we coped, and what we've been eating and getting rid of!
January 23*:          Moving Forward , our branch hosts the IBC Meeting  with our speaker from Black Lives Matter sharing her insights on where we need to go in San Diego to fulfill our mission of diversity and inclusivity, and how each of us needs to change to do that.
February 13:          Our Policy Forum will analyze what changes the election in November may bring to Public Policy issues
March 13:               Our AAUW Del Mar-Leucadia branch hosted Celebration with Carlsbad-Oceanside-Vista ; we are thinking of getting a "Trailblazer" or possibly a speaker on "The News" and the challenges journalists face reporting accurately.
April 10:                  The AAUW Fund team will choose its theme and decide how this event will be held virtually
May 8:                          Celebrating our Future STEM Leaders with Tech Trek participants and, hopefully, Speech Trek Winners, too.
June 12:                  The Future is Us, a celebration of getting through a year of virtual meetings, the limitations of the pandemic, and installation of our new Board of AAUW officers, carrying on from the present to the future!
All meetings will be virtual until further notice.